REDUCE CAPITAL INVESTMENT
Outsourcing is a way to reduce the need to invest capital funds in non-core business functions. Instead of acquiring resources through capital expenditures, you can contract out on an "as needed" expense basis.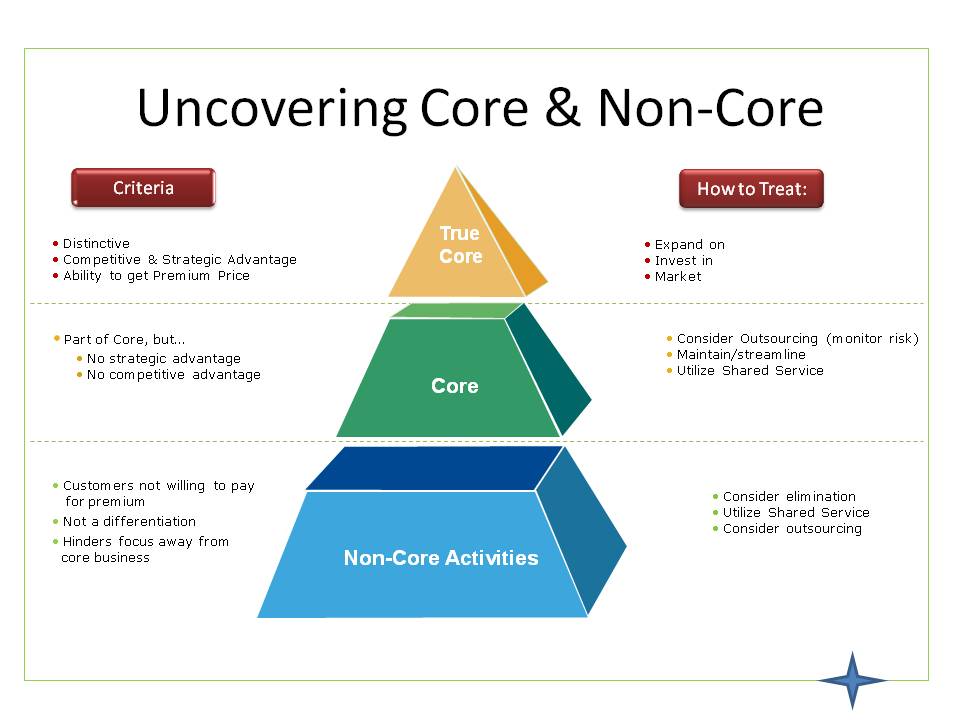 Core vs Non-Core Business Activities
INCREASE PRODUCTIVITY & SAVE MANAGEMENT'S TIME
Outsourcing also increases productivity because more work is processed in less time, thereby allowing you to focus on your core business. From time to time, most businesses need quick and accurate data entry services to handle those jobs that are just too big or too timely for your in-house data entry services. There is no need to work your staff overtime or alienate staff by having them doing menial typing job.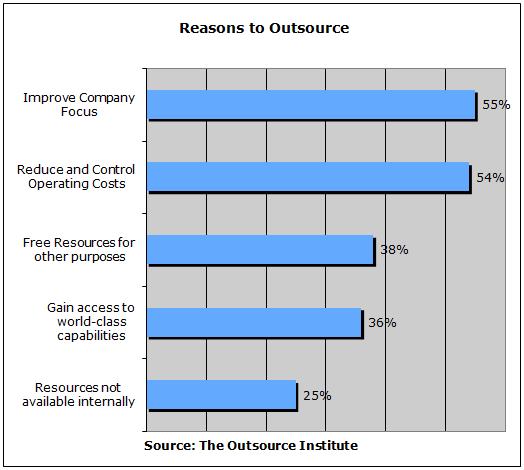 Reasons for Outsourcing
Operational details are handled by Keyoung's professional staff. Management time needs no longer be consumed in controlling an activity for which they have not been experienced or trained. We provide a single point-of-contact responsible for proficient execution of the tasks.
HIGH QUALITY AND COST SAVING
Keyoung mixes and matches traditional data processing services, flexible staffing levels, and advanced state-of-the-art internet technologies that will bring to you a solution that will get the job done faster, with fewer hassles, and easily within budget.
High quality and low cost always have been the dual attraction of offshore data capture outsourcing. According to industry analysts, offshore customers save an average of 25 percent on projects sent overseas and also believe that this proposition will continue to increase. While Keyoung understands that the cost savings of outsourcing data capture services can be significant, we also recognize and address the responsibility of securing your assets, and offer a proven commitment to quality and accuracy.
ADD FLEXIBILITY
Keyoung can quickly respond to peak loads by adding types of equipment and personnel. There is no need for you to advertise, interview or train operators. There is no need for you to hire and train programmers. There is no additional hardware or software required for you. You can save on facility, rent, utilities, and other related costs. Eventually, there is more time for your staff to do what they do best.